How To Start a Successful Sari-Sari Store Business in the Philippines
Published: Sep 19, 2023
Sari-sari stores in the Philippines are more than just convenient shops. These stores are an integral part of Filipino culture. Known for their accessibility, these handy corner stores have also become places where neighbors can share stories, laugh, and become friends.
For folks dreaming of running their own business, starting a sari-sari store is a great idea. You don't need a lot of money to set one up, and it's also good for the local economy. These stores adapt to what the neighborhood loves, so they're always fresh and exciting.
If you want to open a sari-sari store, you'll need to understand how to compete in this saturated market. This blog offers some tips to keep in mind to maximize profits in your sari-sari store business and achieve success.
What is a Sari-Sari store?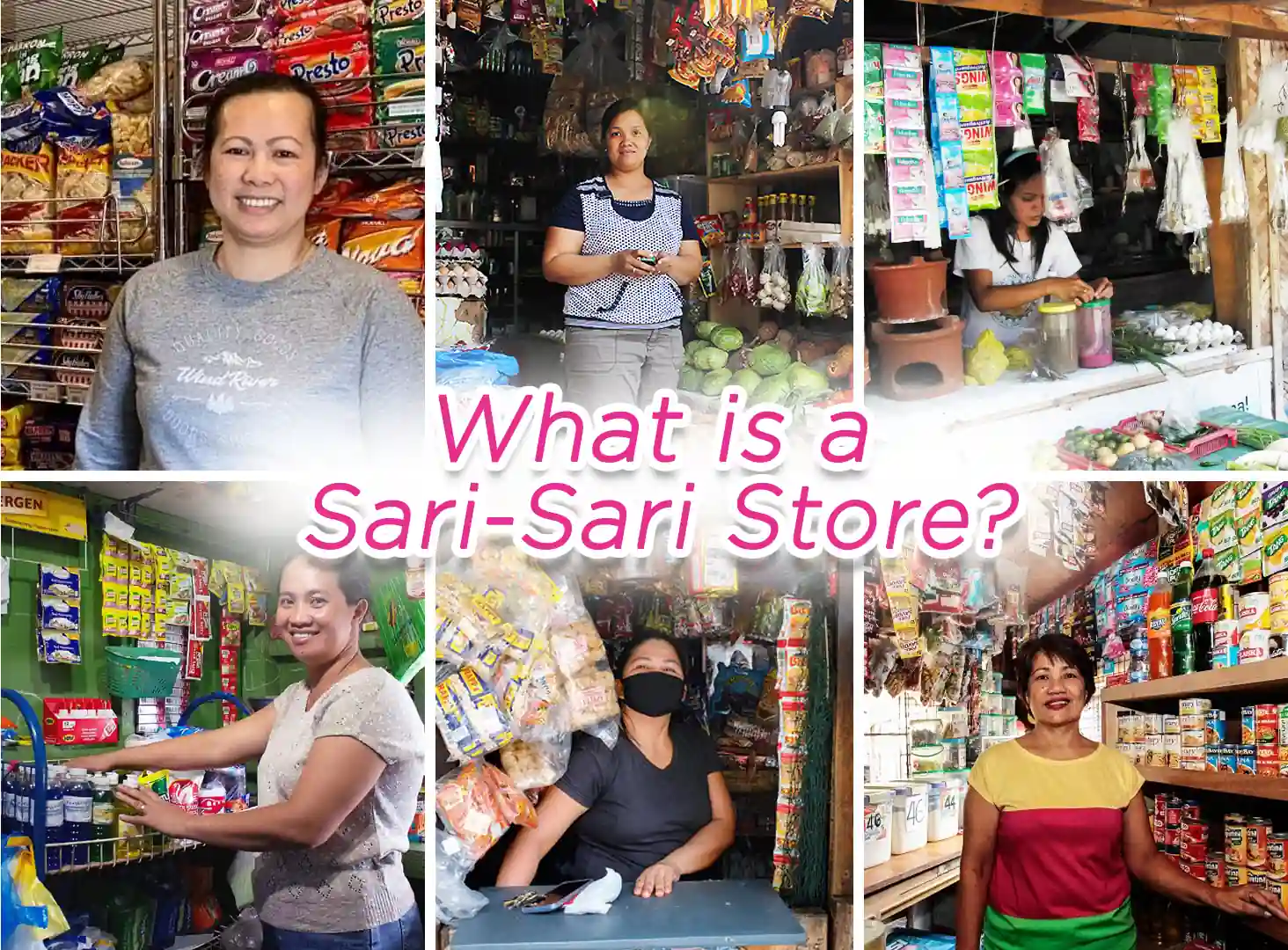 A sari-sari store is a small-scale business similar to convenience stores. These small outlets are a staple in almost every neighborhood, especially in street corners.
From the word 'sari-sari,' these shops have a bit of everything. From snacks to household essentials, you really won't need to go far for your needs.
Most sari-sari stores are located right from the store owner's home and are owned by private individuals. Large screens or steel-barred windows display the wide array of commodities. Some of these often include canned goods, candies, chips, and cigarettes. Meanwhile, essentials like sugar, salt, cooking oil, or rice are commonly stored in cans or sacks.
There's also a tiny window where customers can receive their requested commodity. For aspiring sari-sari store owner, it's a venture worth considering as it offers a gentle entry into the world of entrepreneurship.
Benefits and Challenges of a Sari-Sari Store Business
Benefits
Simple setup



A sari-sari store is a business you can get started with in a matter of days. This is due to its straightforward setup and low capital requirements. It's also a great starting experience for people looking into entrepreneurship. If successful, this venture can expand into a larger retail store, translating into bigger profits.




Improved community relationship



As a neighborhood shop, this means that your sari-sari store becomes the go-to place for surrounding families' daily necessities. Not only do you earn income, but you also strengthen the bonds you have with your neighbors.




Salary and rent savings



Starting a sari-sari store business helps you save money on salary and rent. You can simply establish your store from home and run it with your family. This significantly cuts down cost you would have otherwise spent on office space or employees.




Challenges
Crowded market



Because it's so easy to start a sari-sari store business, the competition can be tough. Add to that the fact that you may also have to compete with grocery stores who offer the same services. You'll need to figure out how to establish customer loyalty and keep them coming back to your store.




Reputation for poor-quality products



There's a stigma surrounding sari-sari stores for selling low-quality commodities. This is likely due to some owners not properly managing their inventory. Negligent owners tend to leave products too long in the sun, or even allow them to expire. However, this is all avoidable with proper inventory management and care.




Low sales volume, low margin



Convenience is the main selling point of the business. This is why sari-sari stores only add minimal profit margin to their prices to remain competitive. They also don't sell goods in bulk, so they need many repeat customers to stay profitable.
8 Tips to Have a Successful Sari-sari Store
The success of your sari-sari store mainly depends on the variety and availability of products you sell to customers. It's also helpful to invest in eye-catching design that can attract more customers to your store. Here are some sari-sari store ideas to achieve success in your business venture.
1. Conduct thorough research on product prices before purchase
It's vital to research the prices of the products prior to buying them. Make it a habit to compare prices online. You can also ask other owners the amount they usually charge for certain store products. This way, you get an idea of what the price should be. This also helps ensure that you don't overcharge customers or lose out on profits.
2. Offer a wide product variety
Customers are more likely to keep returning to your store if you have products not sold elsewhere. Consider including non-food items like toiletries or grocery staples like snacks, drinks, condiments, canned goods, and hygiene products.
3. Include seasonal items
Try switching up your product offerings on special occasions or seasons. For example, you can offer cold treats like ice cream during the summer months. Doing this will draw in customers looking for something refreshing. You can also add school supplies and items at the start of the school year to attract parents and students.
4. Offer quality customer service
Providing excellent customer service is one of the most important factors in your store's success. This business is more than just selling; you'll need to serve your customers well, too. Many business owners overlook this aspect, but you shouldn't.
That said, you should always be welcoming and cheerful when serving customers. Make it a point to be helpful and pleasant. You can also get to know them on a personal level. These help promote loyalty to your store business.
5. Keep track of your money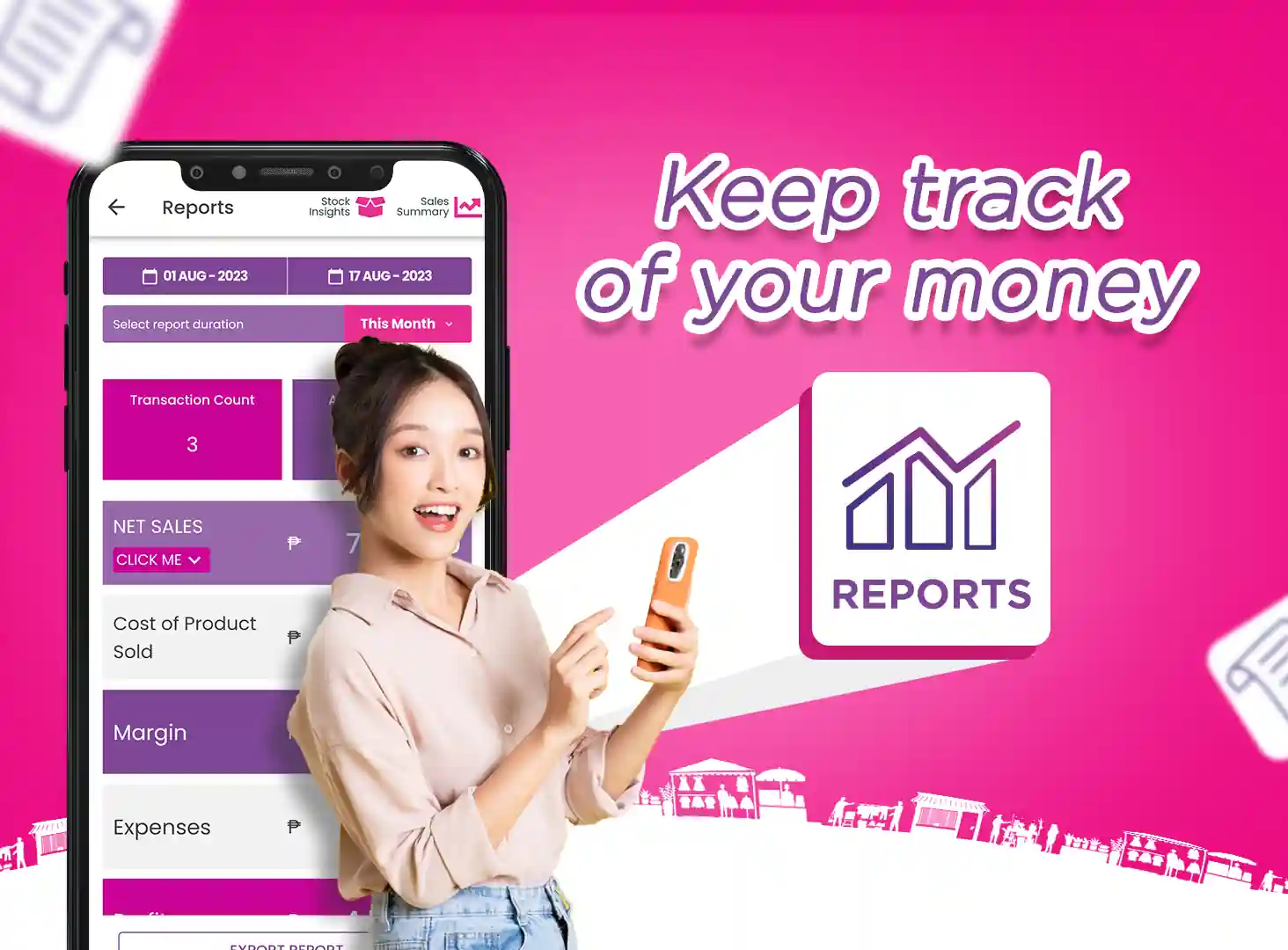 Track and monitor your sales and expenses with Peddlr
Keeping track of your expenses and income while running a sari-sari store is important. You can start by keeping a record of all the money that comes in and goes out of your store. This will help you understand where your money is going and manage your store more effectively.
You can start by separating your personal and business expenses, as simply as taking note of your revenue. As a sari-sari store owner, you must know your money's inflow and outflow. Seeing where every single peso goes will help you manage your store better.
6. Manage your inventory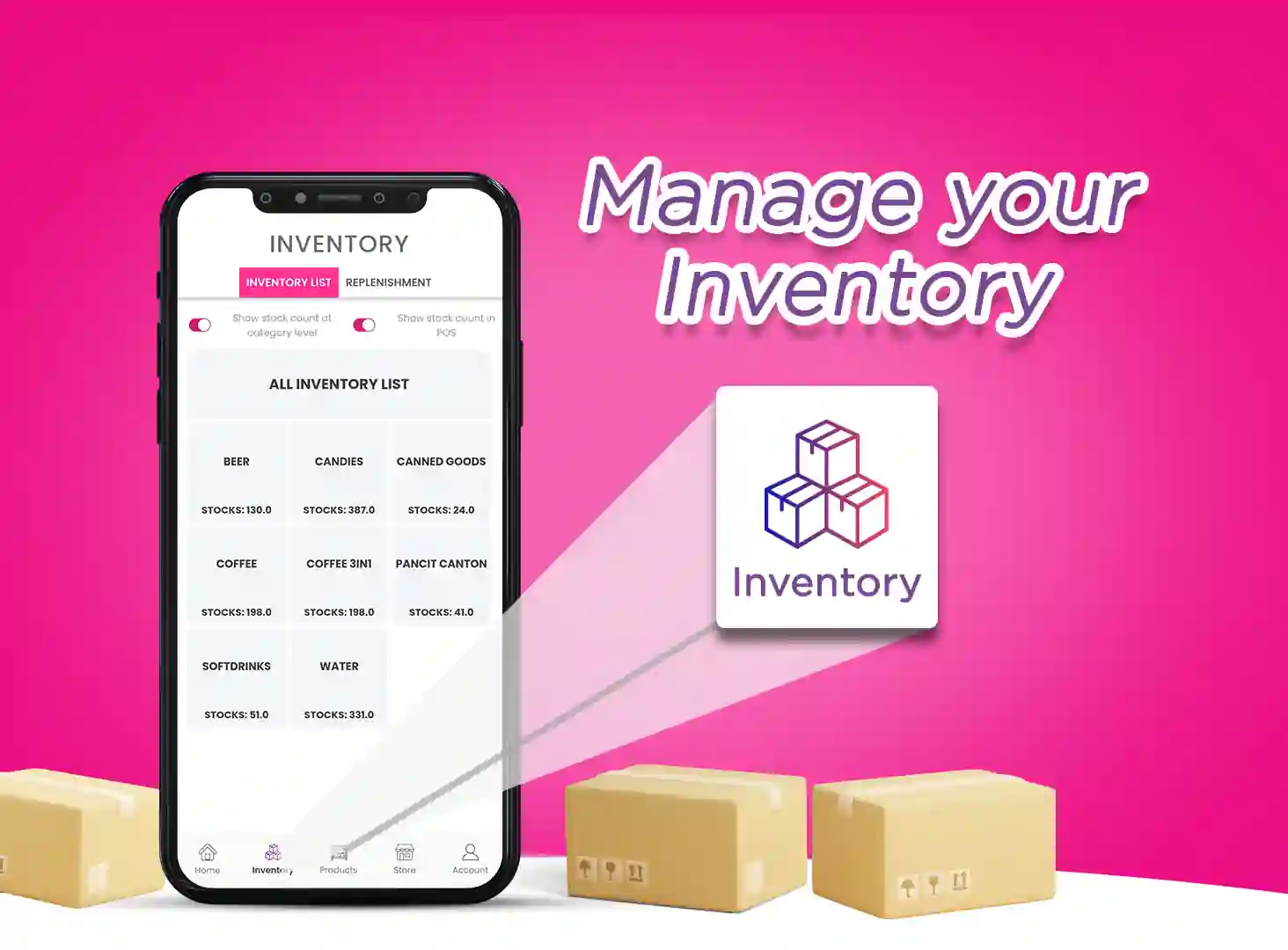 Improve your inventory management with Peddlr
Keep an eye on your stock, especially if you have perishable items. With proper inventory management, you'll have all your products organized and under control - helping you avoid any unexpected profit losses.
7. Always say "Out of stock"
If a customer asks for a product you don't have in stock, it's better to tell them that it's currently out of stock rather than saying you don't sell it. This way, you can keep track of what your customers are looking for and order those products in the future. By doing this, you can increase your profits by selling more of what your customers want.
8. Have self-control
Don't think of your sari-sari store as your personal food storage. Many sari-sari store owners make this mistake. It's important to be strict that the items you keep for selling are separate from your own groceries. Don't use the store goods for your personal use.
Items that Sari-sari Store Should Have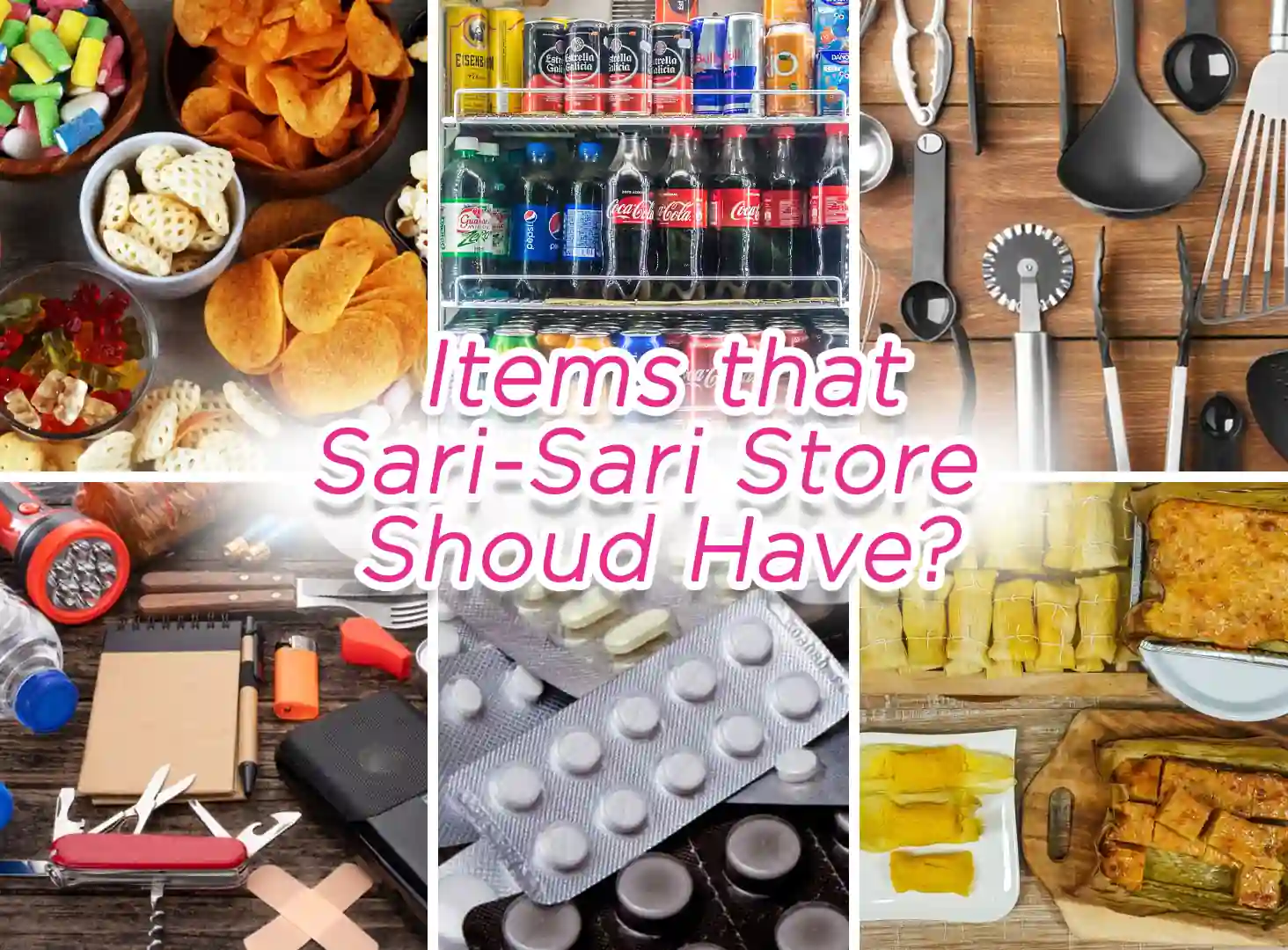 Snacks





Customers often look to sari-sari stores for snacks and quick bites. You must always have stocks of biscuits, chips, candies, or other common snacks eaten during meriendas.




Beverages



Beverage items like soft drinks and juices tend to sell quickly and are popular items for a sari-sari store. They also generate good profit, which makes them ideal for retail.




Household items



Sari-sari stores are great avenues to sell basic household items like cleaning supplies. These often have higher prices than food and beverages, which means they offer more profit margins for your business.




Non-food items





Non-food items like hygiene products and toiletries can be a great source of income for your store. Customers often buy these essentials every day. It would be beneficial to offer these items, especially since they're more convenient and accessible as opposed to going to a supermarket.




Medicine



Most people usually rely on sari-sari stores to get the medicines they need. Include a decent selection of over-the-counter medicines for common ailments or sickness.




Dessert





Offering dessert products is an effective way to attract customers. People usually look for sweet snacks after eating, so make sure you always have dessert in stock in your sari-sari store.
Wrapping it up
Starting a sari-sari store is a great idea, but it has its challenges. These stores are essential in Filipino communities, offering convenience and a chance to connect with neighbors.
By following these tips, you can have a successful store that benefits both you and your neighbors.
What is

Peddlr

?
Peddlr is a POS mobile application for all business owners – sari-sari stores, milk tea stands, coffee shops, Shopee and Lazada sellers and more. It's free to download, free to use, and works even without an internet connection. With Peddlr, you can easily manage and track your business performance and inventory.
Here are some of the useful features that you can access through the Peddlr app:
FREE Point-of-sale system (POS) or a mobile cashier system

FREE Credit Reminder – send SMS to your customers for free to collect credit/debts easily

FREE Inventory Manager/Tracker - take control of your product inventory

Loading and Bills Payment Services – enjoy rebates and cashback