Peddlr Representing PH for KPMG Global Tech Innovator Competition 2023 in Portugal
Published: Sep 28, 2023

We are pleased to announce that Peddlr has been recognized as a Global Tech Innovator in the Philippines at the KPMG Innovation Summit 2023. This summit showcased how Peddlr is transforming digital, financial, and product supply chains for all businesses.
Winning the Global Tech Innovator title validates our efforts and propels us onto the global stage.
The judges who recognized our potential included Ms. Sharon Dayoan, CEO of KPMG Philippines, and Ms. Amor Maclang, Co-founder of GeiserMaclang.
Our commitment to solving real-world challenges faced by MSMEs (Micro-, Small and Medium-sized Enterprises) is at the heart of Peddlr's success. We offer a user-friendly point-of-sale with an inventory management app that simplifies inventory tracking, records sales, serves as a calculator, and generates financial reports that are seamlessly managed just by using their mobile phone.
Aside from winning the Global Tech Innovator title, we're excited to reveal that we will represent the Philippines in an even bigger event – the KPMG Global Tech Innovator competition in Lisbon, Portugal, this November. This is our chance to shine among startups from 26 countries worldwide.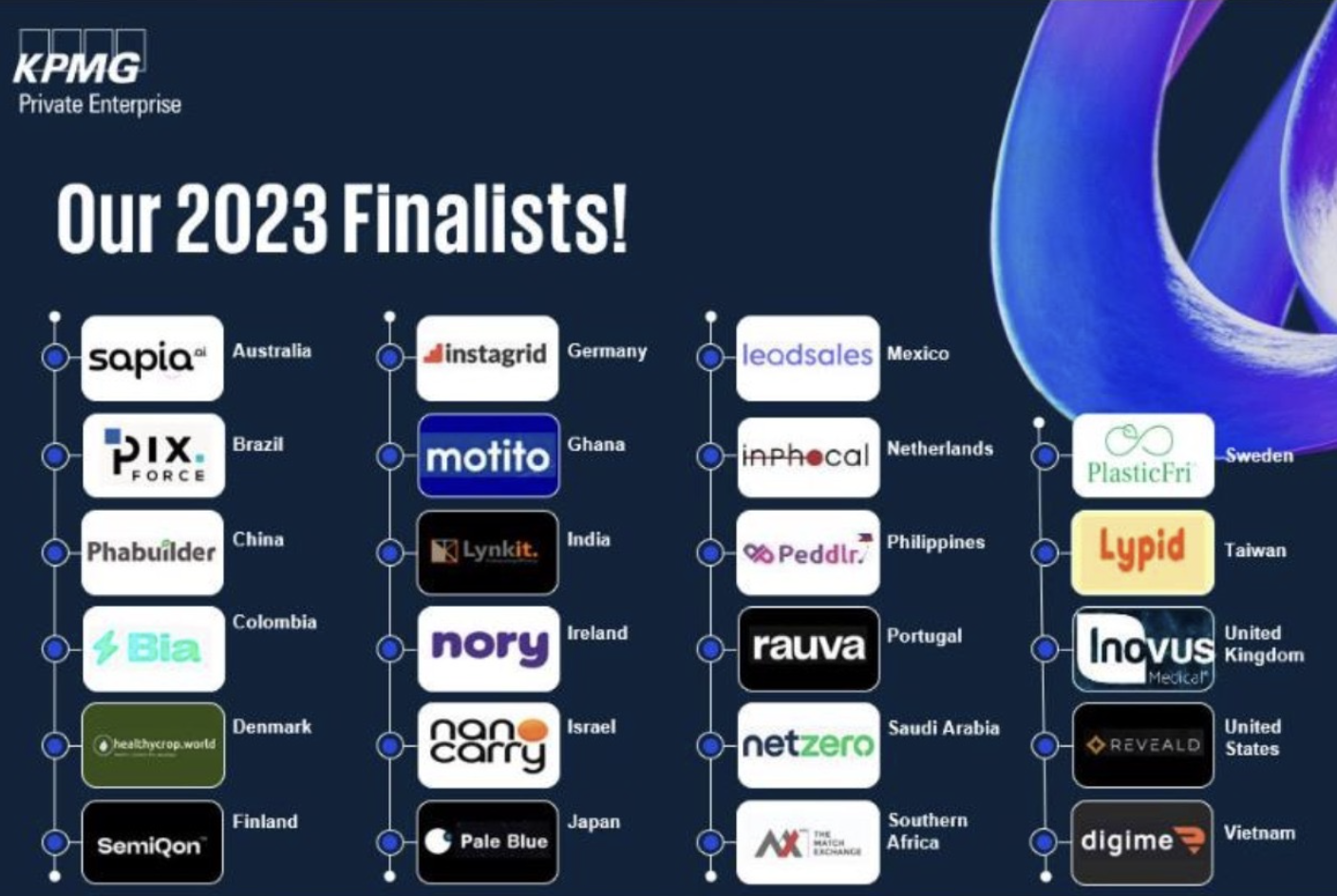 Peddlr with other finalist for 2023 Global Tech Innovator
We anticipate incredible opportunities, including more brand recognition and potential funding to propel our tech ambitions to new heights internationally. As we move forward, we're incredibly excited about the journey ahead. We're not just building a business – we're building a community of empowered businesses.
Thank you for joining us on this exciting ride, and stay tuned for more updates as Peddlr introduces groundbreaking solutions on the global stage!



What is

Peddlr

?
Peddlr is a POS mobile application for all business owners – sari-sari stores, milk tea stands, coffee shops, Shopee and Lazada sellers and more. It's free to download, free to use, and works even without an internet connection. With Peddlr, you can easily manage and track your business performance and inventory.
Here are some of the useful features that you can access through the Peddlr app:
FREE Point-of-sale system (POS) or a mobile cashier system

FREE Credit Reminder – send SMS to your customers for free to collect credit/debts easily

FREE Inventory Manager/Tracker - take control of your product inventory

Loading and Bills Payment Services – enjoy rebates and cashback